crosslinked pe foam made by electron beam (EB) radiation (without chemical corss-linker). These are closed-cell polyolefin foam products and can be supplied in rolls.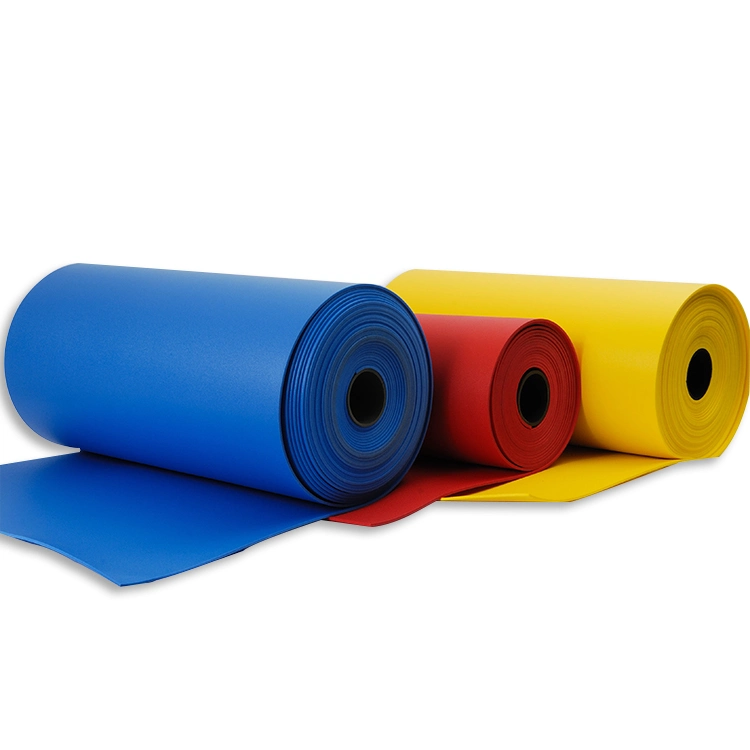 PE Foam specification range:
Density:
25~460kg/m3
Foam Expansion ratio:
2~40
Thickness:
0.8 mm
Width:
600~1800mm
Characteristics of the eFoam products
Roll product with thickness 0.8 mm (single layer), and up to 100mm (laminated layers)
Crosslinked PE foam by electron beam (EB) radiation with excellent homogeneous properties
The crosslinked pe foam presents the fine smooth surfaces with even and fine closed cell structure
Wide process temperature (-80ºC~110ºC, even up to 140ºC for a special specification)
Excellent thermal insulation material
Excellent impact acoustic insulation
Extremely low water absorption or moisture penetration rate
Good weatherability
Good chemical resistance
Suitable for thermal and vacuum molding
The crosslinked pe foam is non-toxic, no odor and no volatile organic compounds (VOC)
Meet Taiwan EPA Eco Label 1st and 2nd Category..
Comply with European Union (EU) RoHS requirements
Clean foaming production process without CFCs, HCFCs, plasticizer, organic solvent and other flammable hydrocarbons
Choices of various hardness of the products with multi-functional performances
With flame-retarded grade product (IR, meets the requirements of UL 94 HF-1 & FMVSS 302 )


Application

Industries such as the following use PE Foam can use PE foam as a shock absorbing, vibration dampening, insulation, barrier or buoyancy component, and as a material for cushioning products in packaging applications:

.Transit Packaging
.Building and Construction
.Sports & Leisure
.Automotive
Our services
CYG TEFA offers the best solution for polyethylene foam production, We supply PE foam in rolls, length of each roll can be customized to meet customer's requirement. The PE foam product can also be provided on the sheet as a request.Here support foam die- Cutting,Lamination Adhesive ,Sheeting, Perforating & Skiving.All the service are focused on quality of products and satisfied our customer.
A variety of THICKNESS and WIDTH can be Customized:
DENSITY: :26-300kg/m3 (kilogramme per metric cube).
THICKNESS, single layer sheeting of 0.5-15mm, and also laminating multiple layers of sheets up to 80mm.
WIDTH, produced in roll form of 1.0M - 1.8M, depending on foam density and thickness.
FORM of the finished product are converted into roll, sheet, laminated, die-cut and 3D glued, according to client's request.