Product Description
Factory EVA Foam 2mm Thick EVA Foam Die Cutting
Product feature

1.Strong adhesion, excellent shock absorption and crack resistance, sound absorption, and thermal insulation;

2.Good isolation and buffering performance, no water absorption, good shockproof effect;

3.Excellent fire resistance, heat and flame retardant effect, good mechanical strength and electrical insulation;

4.High tensile strength, good elongation, good adaptability to base expansion or cracking deformation;

5.Good stain resistance, easy to clean, special UV treatment, corrosion resistance;



Product application

It is used for flexible connection of building, household, decoration and so on, and is also the best choice of window glass assembly, which is loved by people in developed countries in Europe and America.
Product Parameter
Material Technical Data Sheet

No.

Die Cutting Foam

Unit

Measured value

1

Material

/

PVC / RUBBER / PU /EVA /PE /XPE

2

Color

/

Black,Grey,Brown or Customized

3

Adhesive

/

Adhesive or Non Adhesive

4

Density

kg/m³

100±50

5

Wideth

Square meters

Customized

6

Length

Square maters

Customized

7

Package

/

Customized
Products Details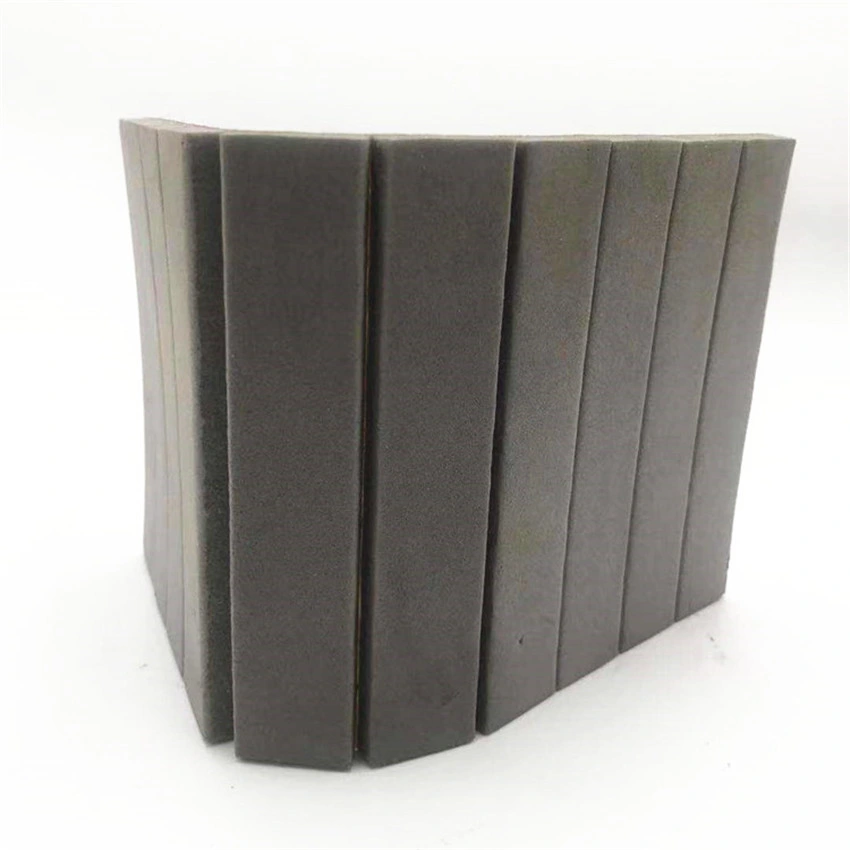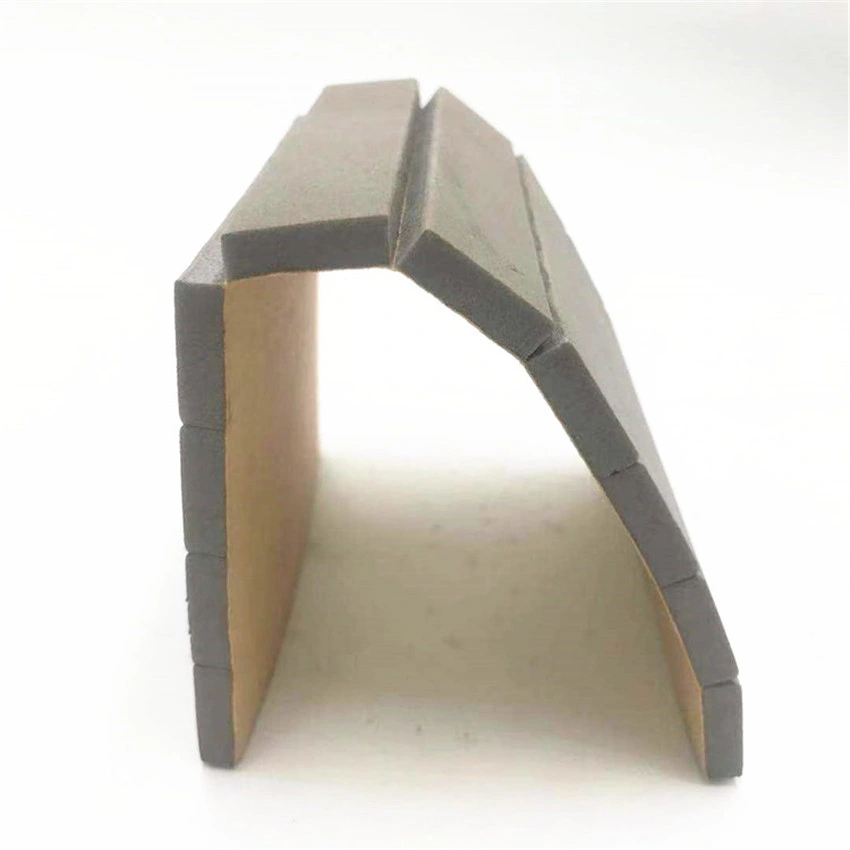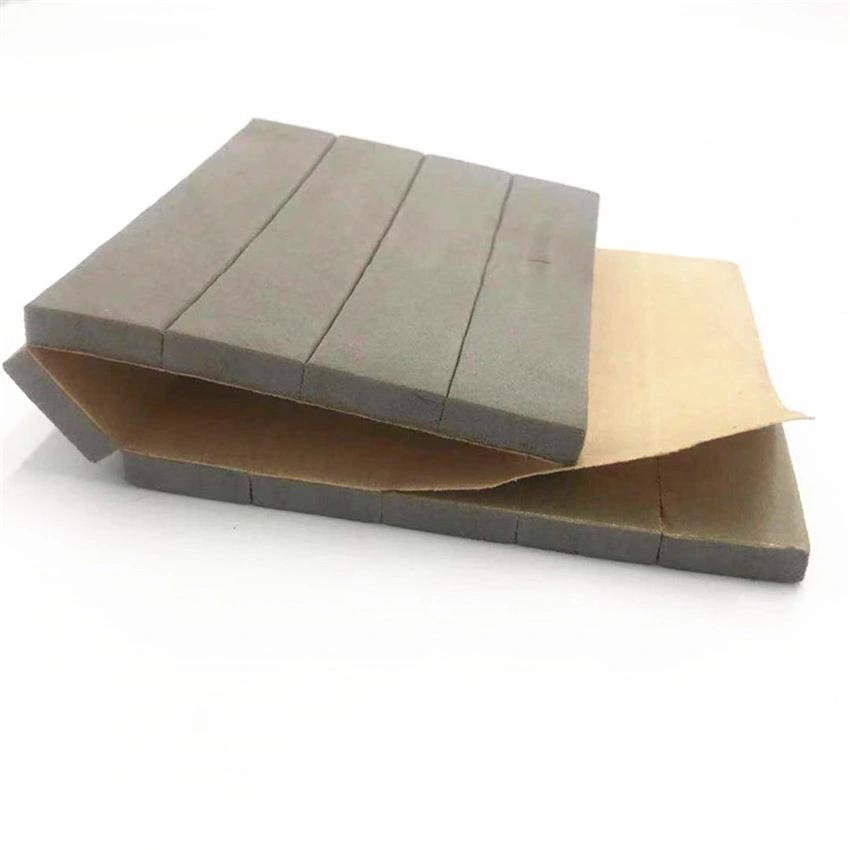 Products Application
Package Details





Our Company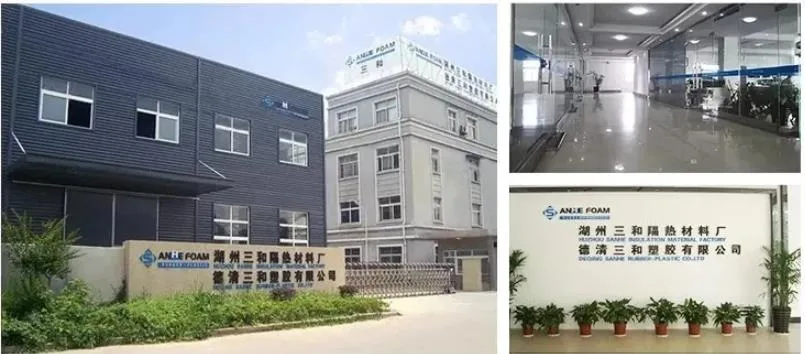 Deqing Sanhe Rubber&Plastic Co.,Ltd/ Huzhou Sanhe Insulation Material Factory, its predecessor was founded in 2005, is a professional manufacturer of rubber and plastic foam products.
Our company is mainly engaged in PVC soft micro foam series materials and all kinds of rubber and plastic foaming material production and professional post processing, mainly produces are of rubber and plastic slices, rolls and pipes, provide rubber foaming(EPDM,NBR,CR,SBR...)and plastic foaming(PVC,PE,XPE,IXPE,EVA...)material. With our complete foaming material varieties, superior product quality, the high precision and standards of deep processing technology for the domestic and foreign automobile interiors, household appliances, air conditioning project, ships, locomotives, sports equipment, construction, life utensil and other industries to provide various material that have the functions of shock-proof, sound-absorbing, insulation, sealing, dust proof, filtering and so on.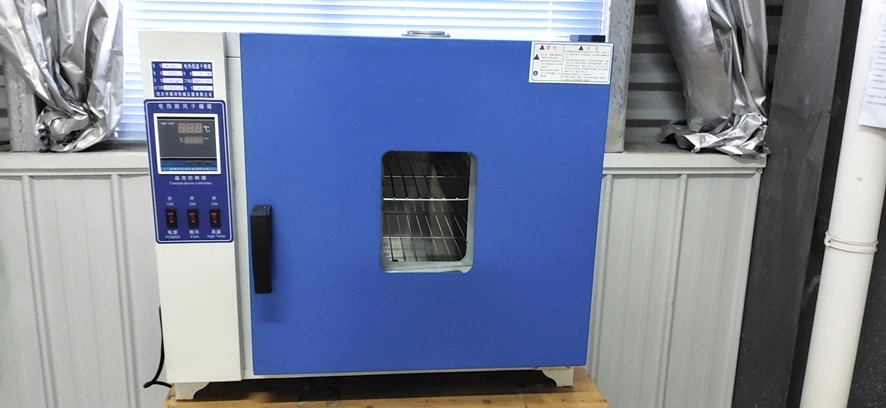 Mechanical Equipment