High density polyethylene foam sheet foam machinery for packaging

Single-layer EPE foam thick plank making machine, also called EPE foam making machine directly extruding 40mm~105mm thickness EPE foam planks. which reduces the multiple thickening process of the bonded EPE board. Increased production efficiency, saved production costs, and has a very high safety factor.

Advantages of Our EPE foam machine:
1.) Single-layer thickness: 40mm~105mm, Density:18kg/m3~64kg/m3;
2.) 4 workers in total for the complete process from material feeding to the EPE foam board curing;
3.) Sharing 100% domestic market;
4.) Board storing area saving 30-40%.

Customers feedback as following:
From Peyman Roshan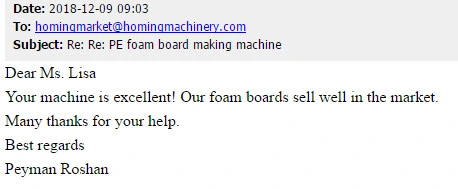 From Andres Darby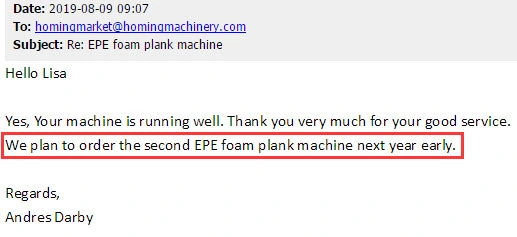 EPE foam making machine photo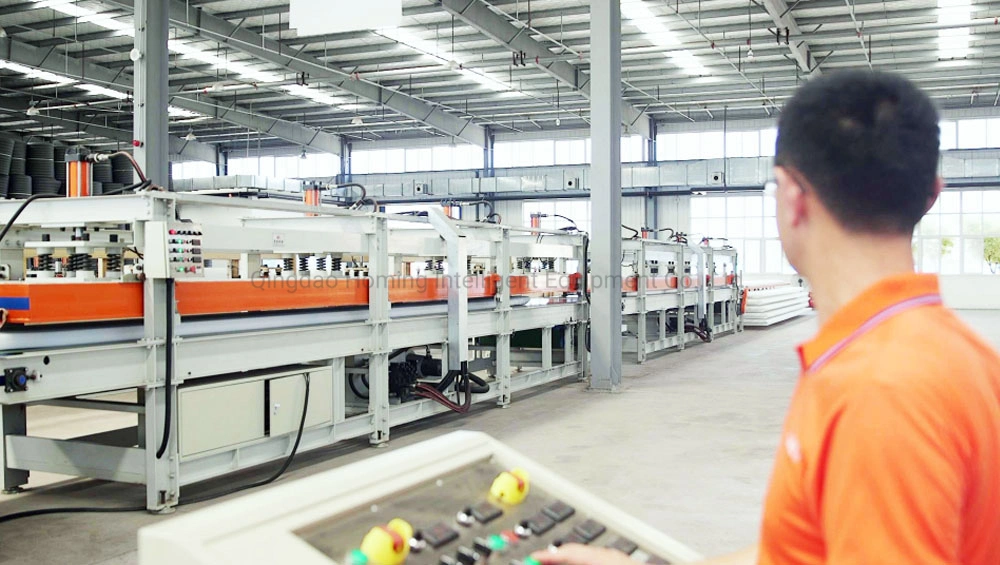 Parameters
EPE foam plank

Thickness

40mm~105mm ± 2mm

Density

18~64kg/m3

Width(max)

1,000mm

Length

9,000mm

EPE foam machine

Capacity

330kg/hr±10%

Electric power(consumption)

135-150kw/h

Machine size

50mx10mx3.2m

What's EPE foam plank?
The Non-crossed Expanded Polyethylene Foam Plank(EPE) is an Eco-friendly and advanced material in the world for mattress making, inner packaging, DIY toys. It is consists of numerous and independent bubbles produced by low-density polyethylene(LDPE) resin physical foamed. EPE Plank overcomes the shortcomings of common plate's brittle and deformation. What's more, it also has a lot of outstanding functions, such as good cushioning, high seismic capacity, insulation, shockproof, anti-corrosion, soundproof and recyclable. Even fold 180 degrees and will not be broken.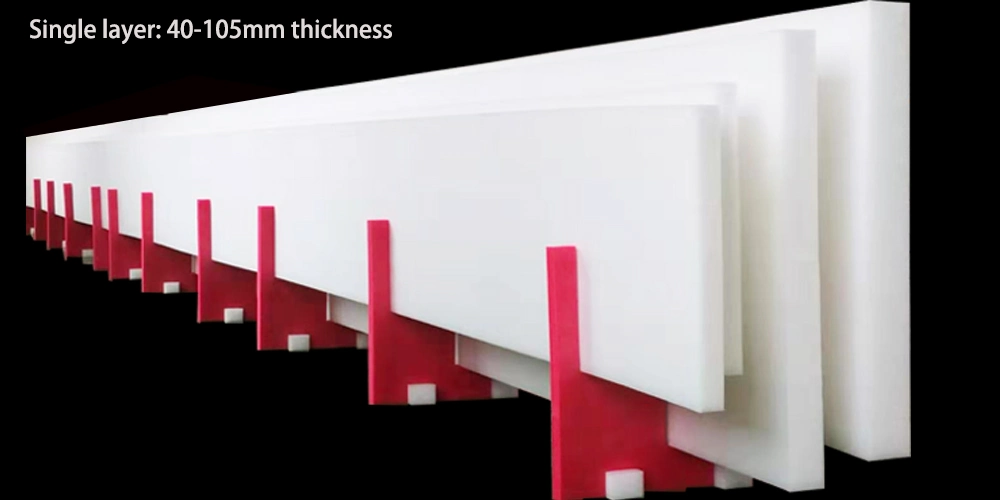 Physical Performances of EPE foam
1. Strong excellent tensile and tear properties
2. Flexible-bends without breaks or tears
3. Good resilient- recovers from compressions and impacts.
4. Non-toxic and odorless
5. Moisture-proof and chemical resistance
6. Insulation- low thermal conductivity
7. Easily to be laminated- bonds to itself or other substrates

Applications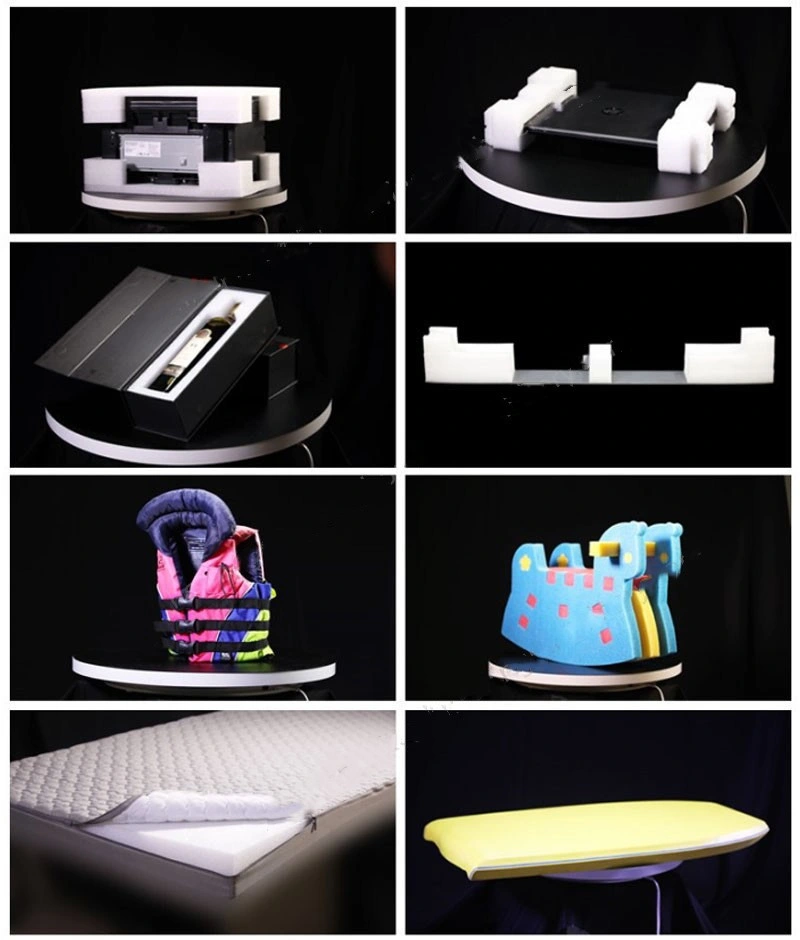 EPE foam plank producing process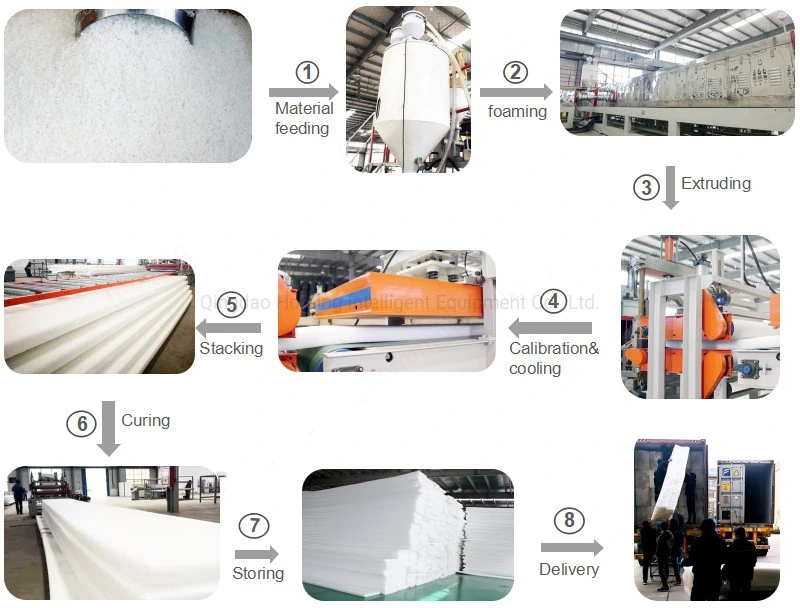 Shipping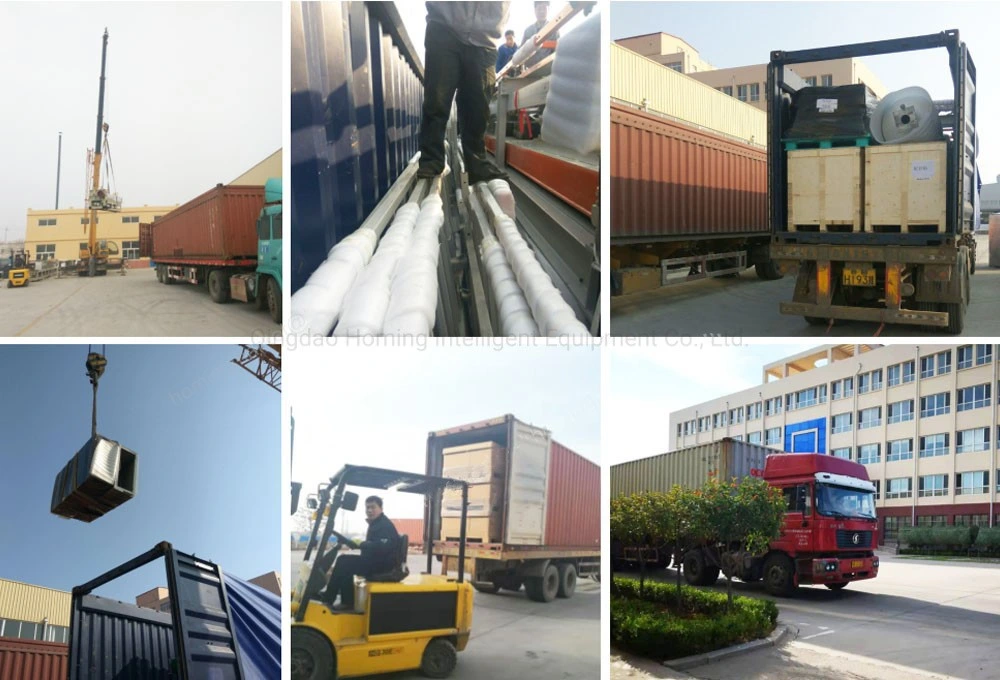 Certifications



About Homing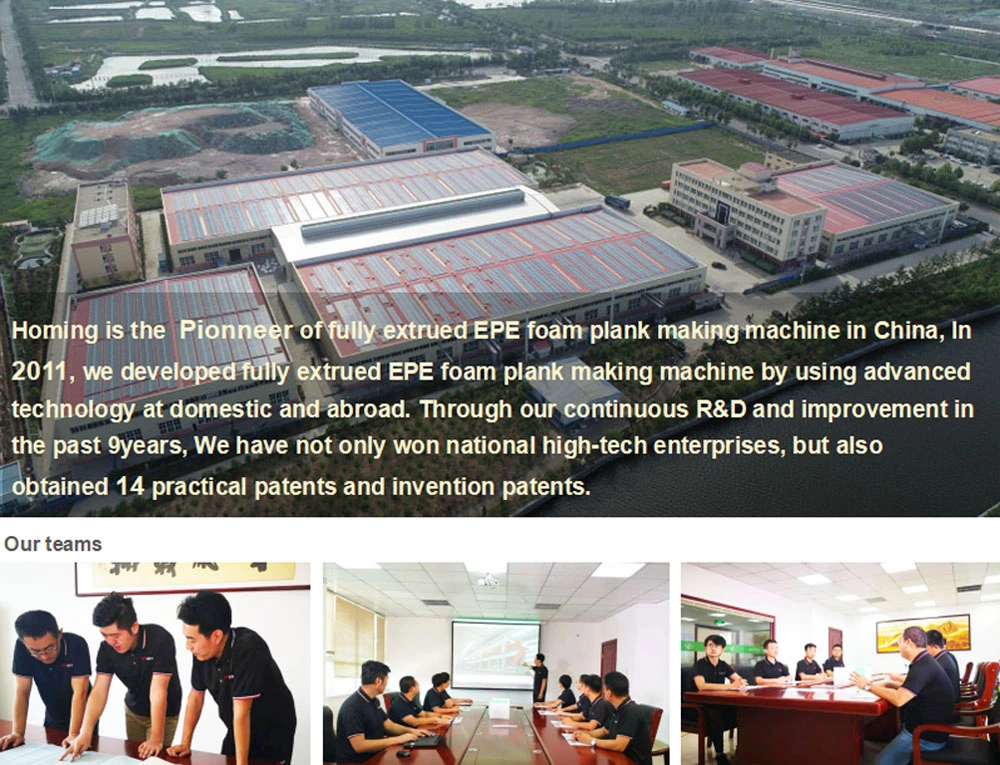 FAQ
Q1: What's your EPE foam machine advantage?
A1: Saving producing cost, and safer without bonding process;

Q2: How many machines you have sold?
A2: Sharing 100% domestic market;

Q3: Can I see the running machine in your factory?
A3: Yes;

Q4: What's your warranty policy?
A4: Guarantee for 12 months;

Q5: What are your terms of payment?
A5: T/T, L/C.

Q6: Where's your factory located?
A6: In Qingdao city, China

Please don't hesitate to contact us for more details!