Anti-Static Polyethylene Foam PE Foam Plastic Extruding machine

This production line mainly produced EPE foam plank.
(homogeneous EPE Foam plank sheet /non-cross linked)
Products are formed directly to the thickness of 40mm to 105mm single layer sheet
Do not need to laminate by 5mm thickness to thicker products

1.Width could be 500-950mm
2.Outstanding quality with our test report by SGS and TUV.
3.Using less labor and working space.
4.Much easier to do further processing.
5.Huge capacity of producing more than 20tons per month.

Producing Line Feature:
Using material LDPE resin
Capacity 330kg/hr+_10%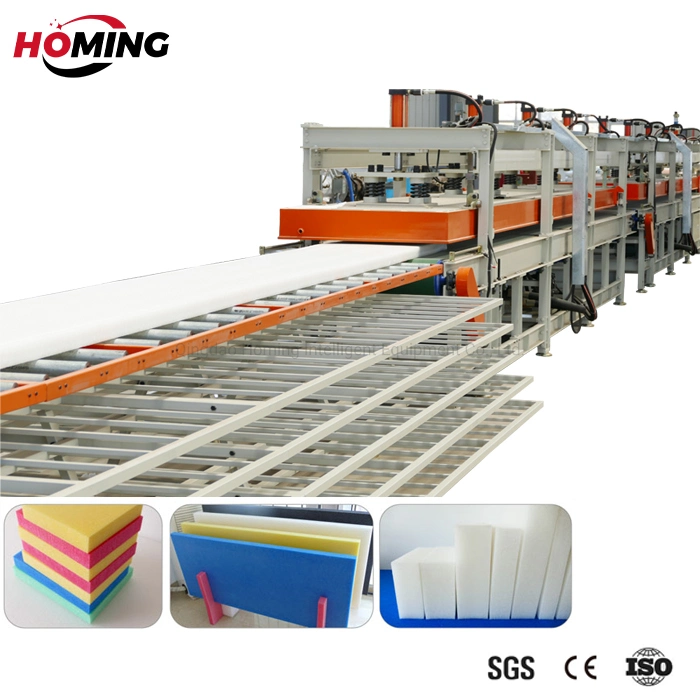 Specification:

EPE foam plank

Length

2000-9000mm

Width

500-800mm

Thickness

40-100mm

Density

20-40 kg/m3


EPE foam plank machine

Model

HM-260

Capacity

330 kg/hr±10%

Size(LxWxH)

50mx10mx3.2m

Product flatness

±2mm

Rate of Defective

below 20%
Machine photos: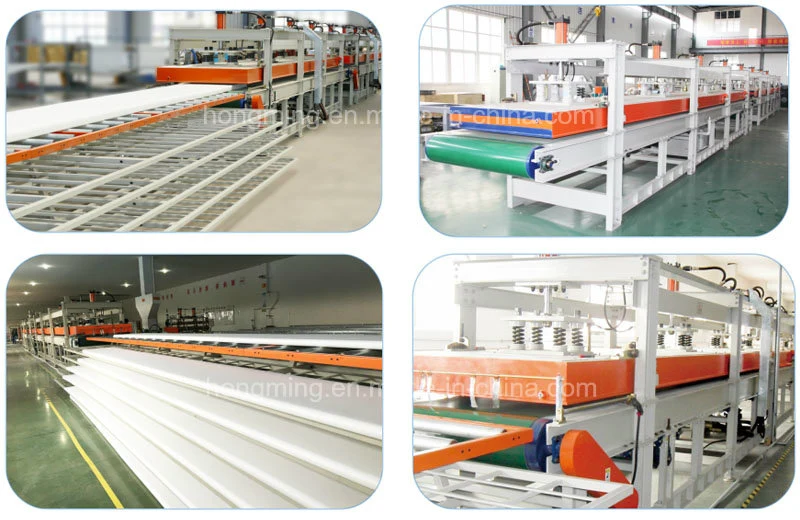 What is EPE Foam Plank?
The Non-crossed Expanded Polyethylene Foam Plank(EPE) is an Eco-friendly and advanced material in the world for inner packaging.
It consists of numerous and independent bubbles which produced by low-density polyethylene(LDPE)resin physical foamed.
EPE Plank overcomes the shortcomings of common plate's brittle and deformation. What's more, it also has a lot of outstanding functions,
such as good cushioning, high seismic capacity, insulation, shockproof, anti-corrosion, soundproof and recyclable.
Even fold 180 degrees and will not be broken.





Products Application:
1.packaging material for white home appliance(TV/Television/washer/refrigerator).
2.Protection material of precision instrument/electronic products
3.Beds cushion/pillows/mattress
4.Construction material
5.Life jacket on sea
6.Kids toys
7.Others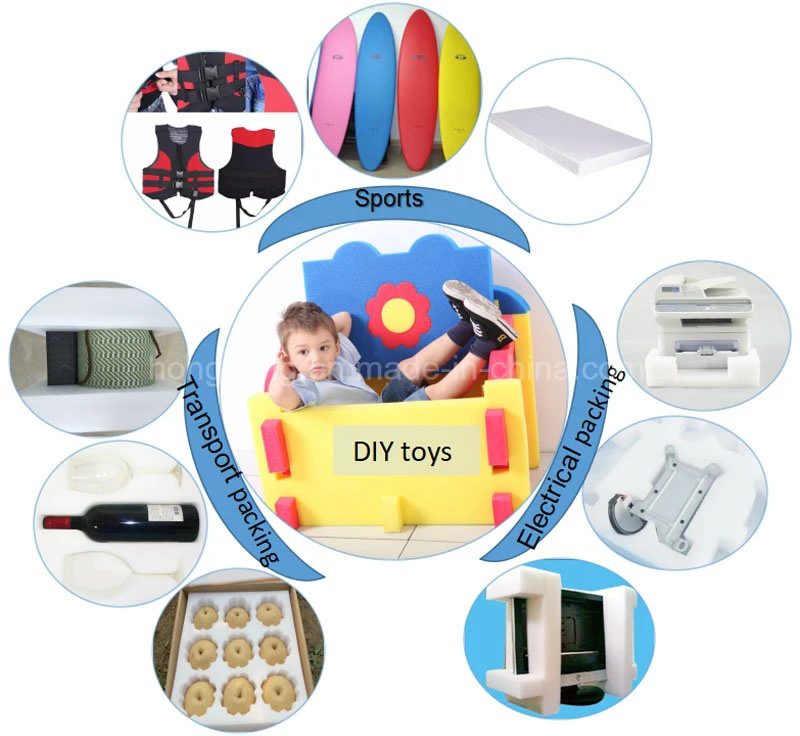 Customers Partner:
-Samsung
-Foxconn
-HP
-Haier
-Hisense

Packing and delivery for EPE foam machine
We have the ability experience to pack all the machines suitable for shipment.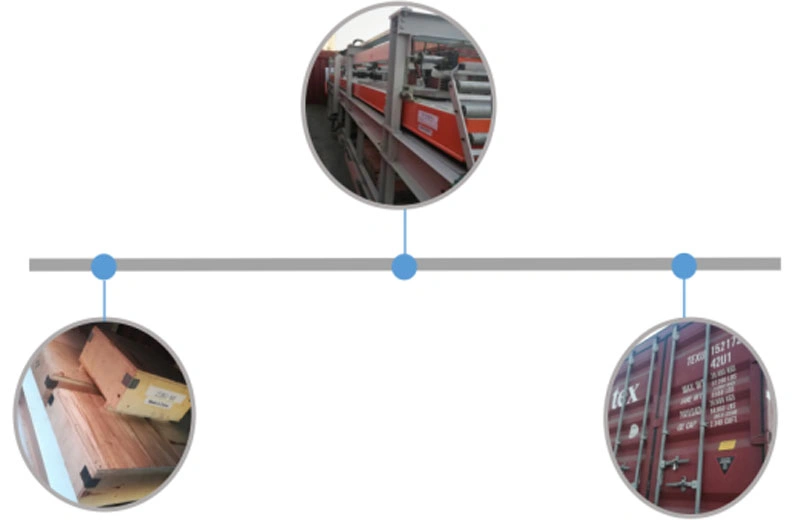 About us: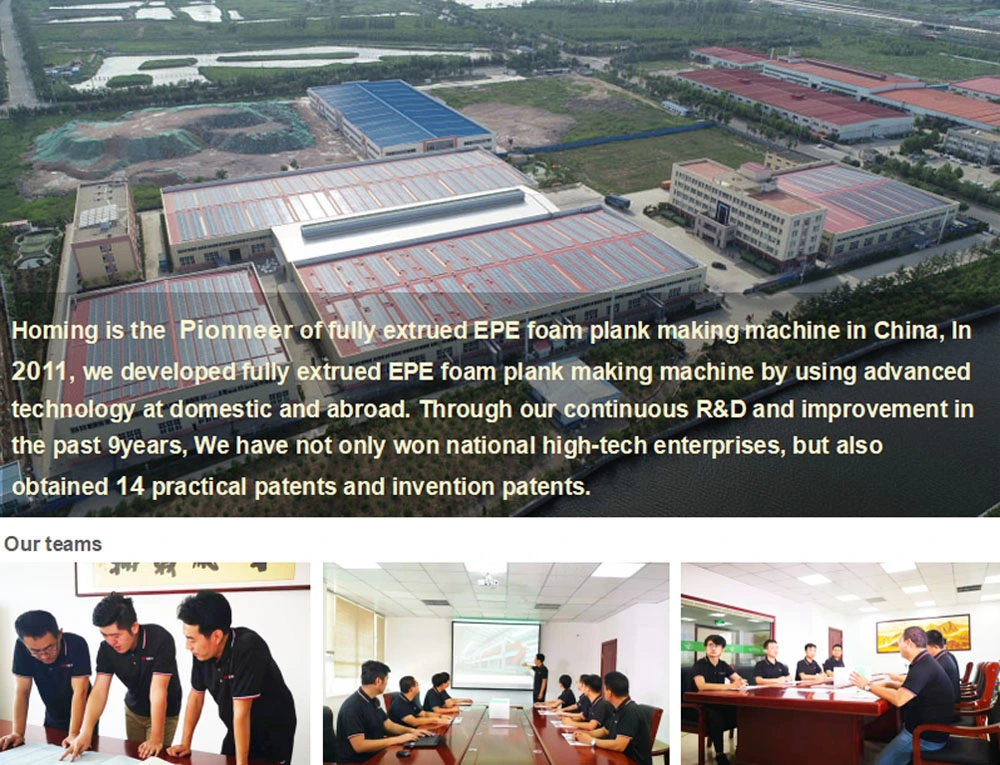 Exhibitions: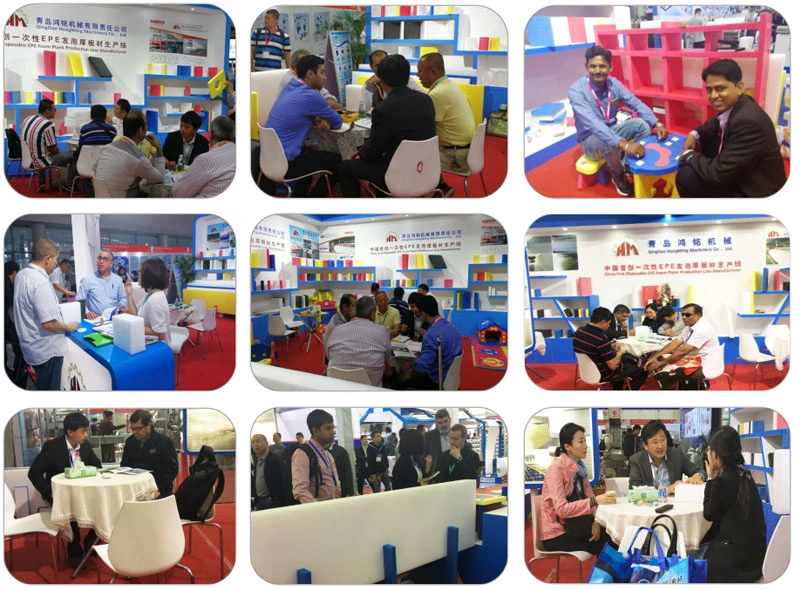 FAQ

Q1:What's your warranty policy?
A1: Guarantee for 12 months.

Q2:What's your minimum order quantity?
A2: 1 set or by negotiate with each other.

Q3:Do you have technical instruction if I buy your product?
A3: Yes,we have detail instruction book. If your problems still can not be solved, welcome to contact us for help.

Q4:What is your overseas service?
A4: We send our technical staff to provide your place for technical support training.

Q5: Can we send training for our staff to your factory for training?
A5:Yes, you can

Q6:What are your terms of payment?
A6:We accept T/T, L/C.

Q7:What's your contact way?