| | | | |
| --- | --- | --- | --- |
| | | | |
| | FMVSS 302-1998 / UL94 HF-1 | | |
| | | | |
| | | | |
| Water Vapor Transmission Rate | | | |
| | | | |
XPE foam has a water absorption of 0.01% and a thermal conductivity of 0.037W/mk;
It is lightweight and has a density of 25-333Kg / m3;
The texture is soft and can be rolled up for easy installation;
Good ductility, the theory can be infinitely long;
Sound insulation can reach 19dB;
Flame retardant can achieve B1 level of building fire protection;
What is xpe foam?
XPE is a chemical crosslinked polyethylene foam, with low density polyethylene resin and a crosslinking agent and foaming agent through continuous foaming and high temperature, XPE is chemically stable, difficult to decompose, odorless and flexible.
What is ixpe foam?
IXPE (Irradiation cross-linked polyethylene) foam is based on low density polyethylene as raw material, change to independent obturator meshed bubble structure by using electronic irradiation.
It can be compounded with aluminum film, aluminum foil, PE filmor other materials.
Closed Cell Cross-Linked Polyethylene Foam has many good properties
* Acoustic insulation
* Corrosion resistance
* Cushion, buffer
* Lightweight
* Rebound elasticity
* Shock absorption
* Thermal insulation
* Waterproof, moisture-proof
* Weather resistance
Product Processing



Product Packaging and Shipping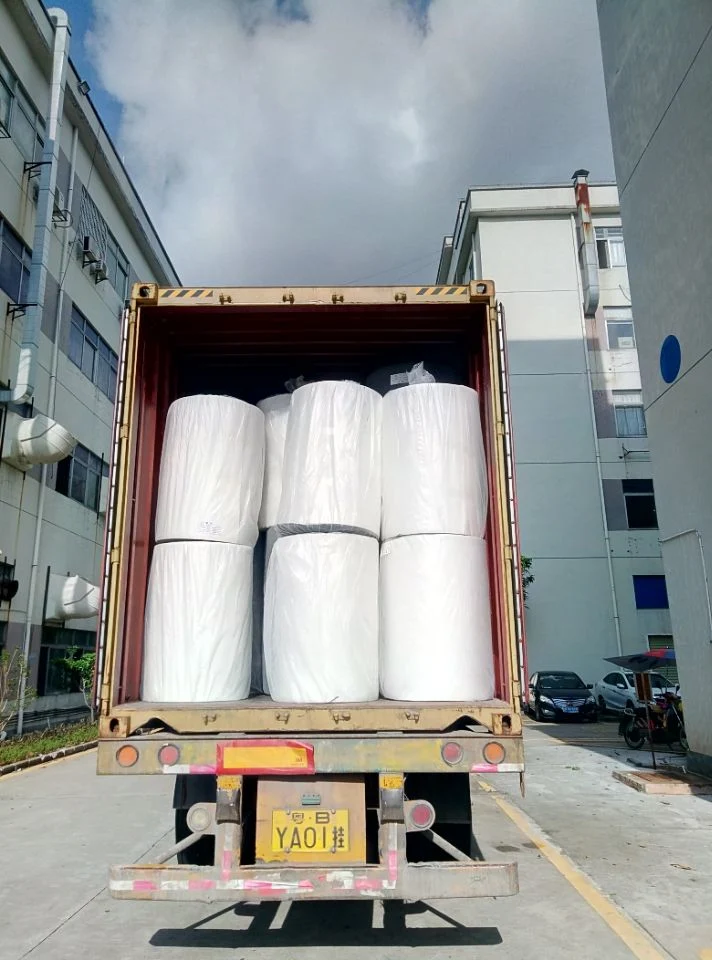 Polyethylene foam for underlay
The xpe foam and ixpe foam (xlpe foam) is an idea material of underlay floor. It provides good shock absorption and water resistance which is perfect for laminate, engineered and solid wood,(hardwood) flooring. With the closed cell construction, our superior foam provides your wood floor with strong comfort, moisture proof and noise & heat insulation protection. They are offered in various colors and customized sizes to fit your local market use.
* Moisture insulation and impact protection
* Sound reduction and thermal insulation
* Providing comfortable wood floor
* Mold and mildew resistant protection
* Excellent thermal and shock insulation ability
Steel structure workshop Roof Insulation
Civil building wall thermal insulation
Roof insulation
Insulation of commercial residences
DIY insulation sheet
Pipe insulation and coating
HVAC Insulation
Company Profile
CYG TEFA CO.,LTD
CYG TEFA CO.,LTD was e

stablished in December 2002.
CYG TEFA

is a national high-tech enterprise.And it's

an affiliate of the listed company WOER (Stock code 002130). CYG

is an enterprise integrating R&D, production and sales.We have 39 product patents.
There are three bases in Shenzhen ,Huzhou, and Jintan with more than ten various production lines with an annual production capacity of more than 6,000 tons;
The main products are: XPE, IXPE, IXPP and various composite materials based on XPE, IXPE, IXPP ;

ESD solutions.
The PE foam material is widely used in construction,HVAC system,automotive,

air
conditioning,refrigeration, sports protective gear, medical supplies,

electronic communications, and other industries.
There products were sold to overseas with good feedback since 2002.And CYG TEFA was honored with Excellent Quality Apparatus & Equipment Partner by Huawei.
ISO140001 ,TS1694 ,ISO9001, IATF16949.
1.What applications could the XPE and IXPE foam applied for?
A lot. Automotive NVH; PE foam tape; Building insulation; HVAC insulation; Electronic; Sports protection; Flooring underlay;etc.
2.What are the differences between XPE and IXPE?
XPE is chemically cross-linked, with rough surface. IXPE is physically cross-linked, with
smooth surface.
Due to the closed cell structure, PE foam is a water-resistant foam.
4.Do you have fire retardant foam?
Yes, we have. UL94 HF-1; FMVSS302/ISO3795; BS476 Class 0
5.Does your foam work with adhesives?
Our foam does work well with adhesives. PE foam tape is one of the foam application
6.What is the thickness tolerance?
It depends on the density and thickness.
7.Is XLPE foam recyclable?
Due to it is crosslinked and close cell, it is hard to recyclable. But the wasted pe foam could be reused again, like to be remade
to be mattress, underlay, furniture filling etc.
8.What is the working temperature of the foam?
Maximum continuous operating temperature of o PE foam is between -40°C to 80°C.