EPE/PE foam production machinery for single layer EPE foam plank extruding

Producing Line Description:
This production line mainly produced EPE foam plank.
(homogeneous EPE Foam plank sheet /non-cross linked)
Products are formed directly to thickness of 40mm to 100mm single layer sheet
Do not need to laminate by 5mm thickness to thicker products
1.Max.sheet width could be 1000mm, regular from 500mm to 900mm
2.Outstanding quality with our test report by SGS and TUV.
3.Using less labor and working space.
4.Much easier to do further processing.
5.Huge capacity of producing more than 20tons per month.

Producing Line Feature:
Using material LDPE resin
Capacity 350kg/hr

Products Application:
1.packaging material for white home appliance(TV/Television/washer/refrigerator).
2.Protection material of precision instrument/electronic products
3.Beds cushion/pillows/mattress
4.Construction material
5.Life jacket on sea
6.Kids toys
7.Others

Customers Partner:
-Samsung
-Foxconn
-HP
-Haier
-Hisense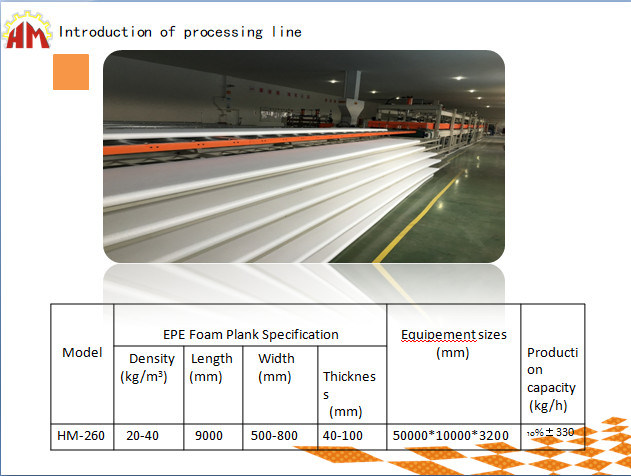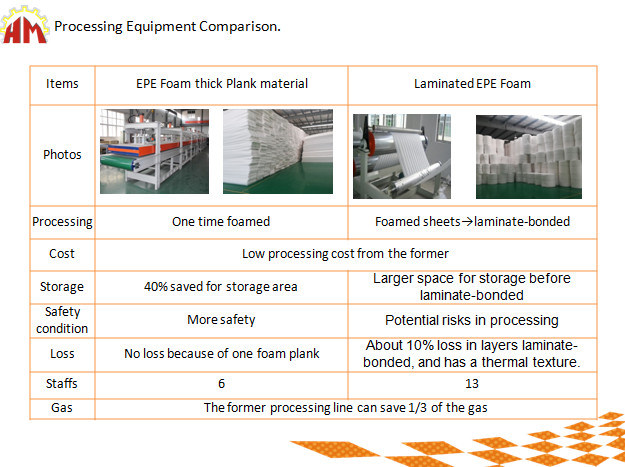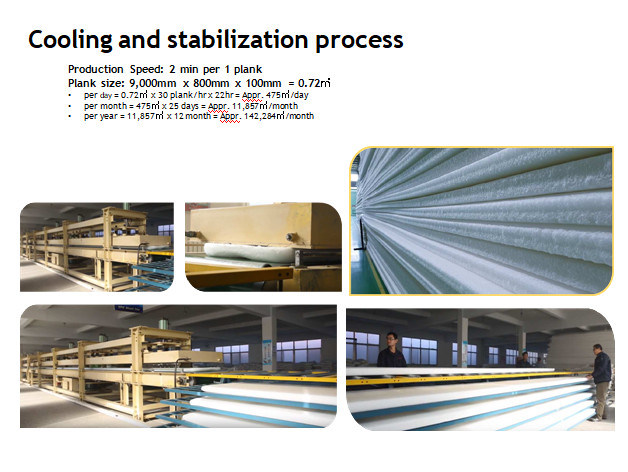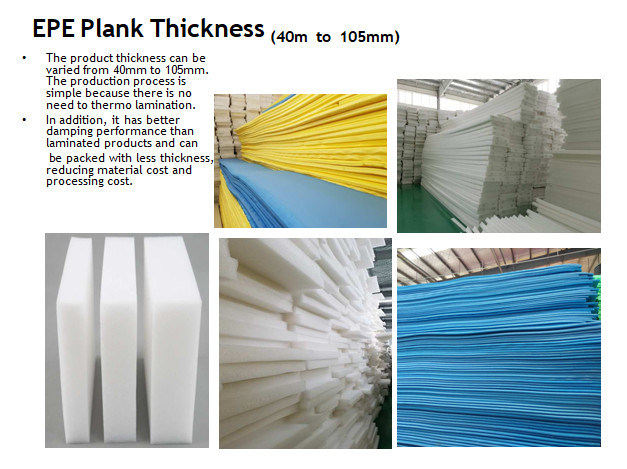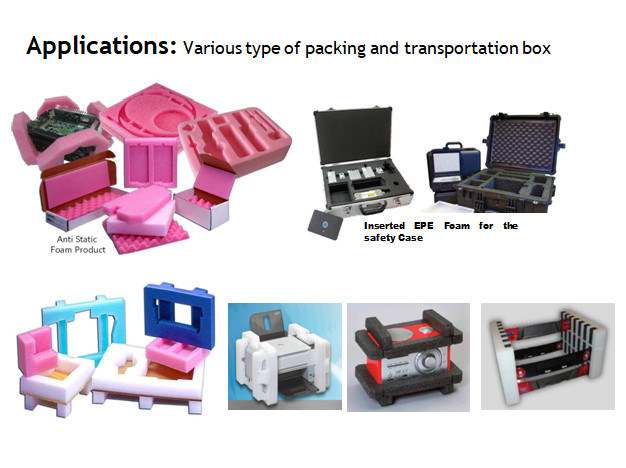 Please don't hesitate to contact us for more details.